This post was sponsored by JTV.com. I was paid for this post and received JTV.com jewelry pieces as compensation.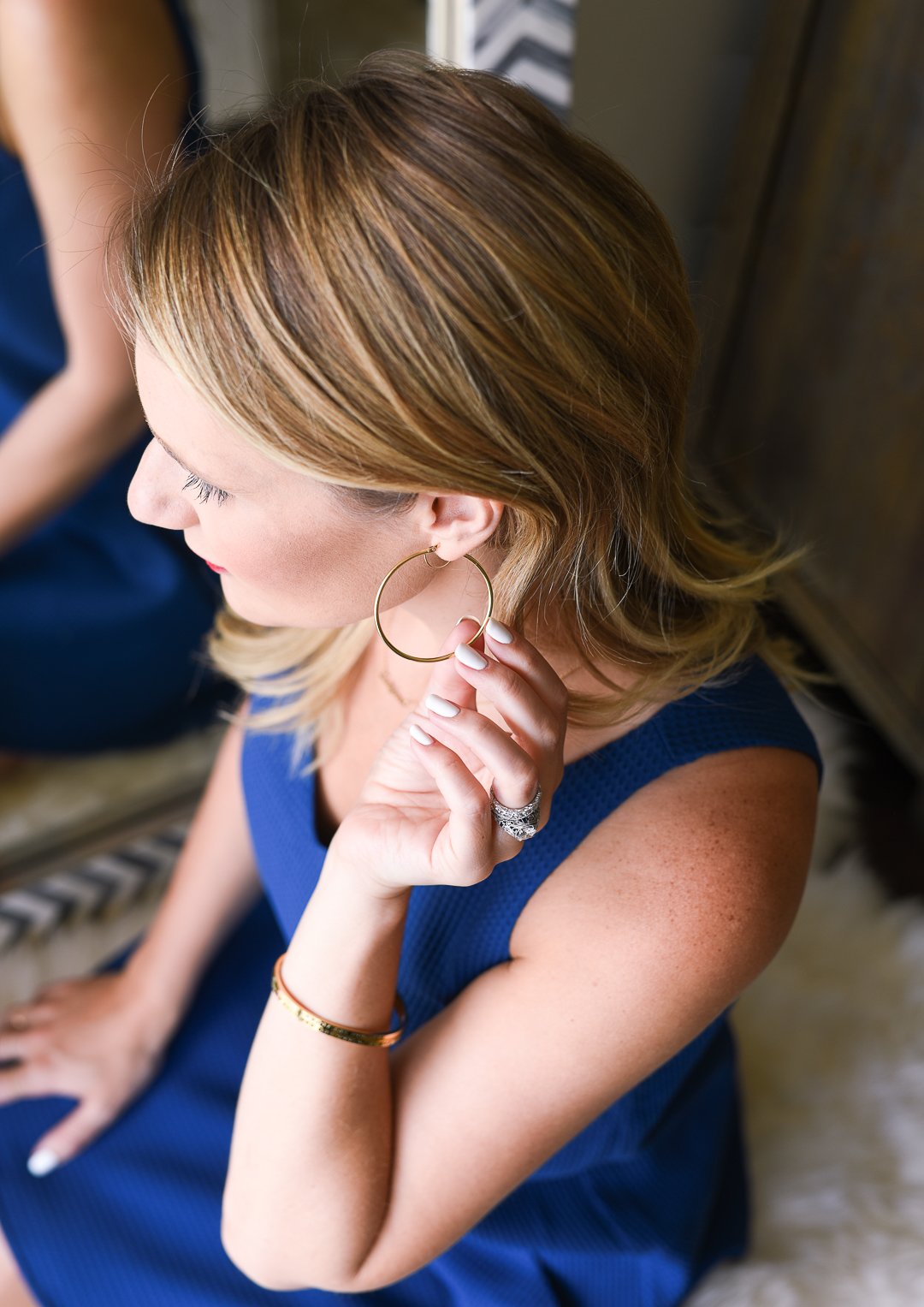 JTV.com Gold Hoop Earrings | JTV.com Jade Hoop Earrings
Whenever I think about hoop earrings, a Mean Girls quote inevitably runs through my head. "You'd know that I'm not allowed to wear hoop earrings, right?" Thank goodness we all aren't Gretchen Wieners and we can wear them. Today, I'm featuring 2 different pairs of hoop earrings from JTV.com!
The first pair of earrings is obviously a classic. Simple gold hoops? Sign me up. I've been wearing a lot of gold lately (as you can see by my stacking rings in these photos!). When it comes to work, I gravitate toward gold hoops like these or a simple bar earring. I'm sure you've seen me Storying away in both!
But gold hoops like these have also become a part of my weekend wardrobe too. When I have a top that's got a lot going on or even if I want to keep my look a little more understated, these gold hoops are the perfect choice. This is a small detail but I love the mini hoop right by the ear hole! It adds a little something extra, don't you think?
The second pair of hoops from JTV.com are made of jade. I stepped a little outside my comfort zone with these. However, when I was looking on the website I couldn't help but notice them. They are gorgeous. Plus, I know from our travels to Asia that jade can help you attract good luck. Ever since, I've been on the lookout for jade pieces to add to my jewelry collection.
As y'all know, I've talked about JTV.com before so if you're looking for more jewelry inspiration, check out these posts:
*My blog may contain links to other websites. I am not responsible for the privacy policies of those other websites. When you click on a link, your information may be collected by those websites so I encourage you to read their privacy policies.
*Affiliate links are not associated with JTV.com